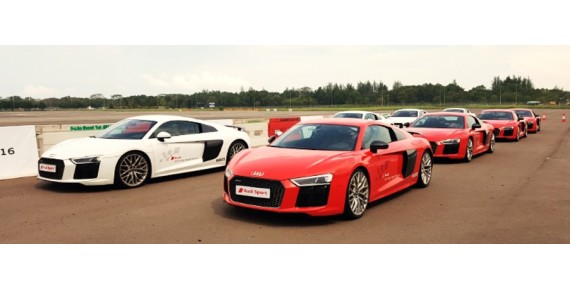 An exciting day for our sales team to enjoy and chill with the VVVrrrooooom of the monster Audi R8.
we got our heartbeats set to the speed, not fast but trailing behind the instruction to learn the ropes of a racer.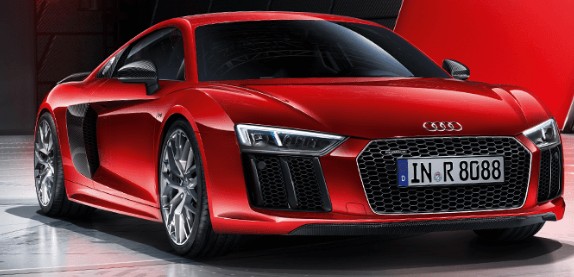 Audi R8 Coupé
Audi's most powerful supercar built to perform.
Designed to deliver the adrenaline rush of the track, its 7-speed S-tronic transmission allows for gear changes within hundredths of a second with virtually no break in acceleration, culminating in thrilling performance.

More on Audi R8 here
here are our experiences
=-=-=-=-=-=-=-=-=-=-=-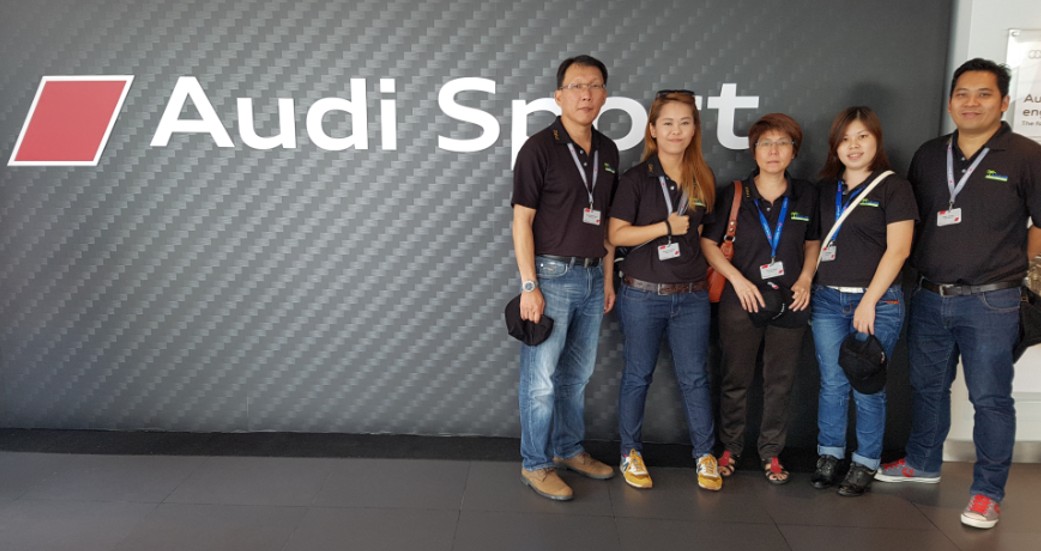 Based on our excitement, Mike scored the highest!